Naturally delicious and rich in fibers and quality proteins.
Legumes are an excellent source of vegetable protein. Among plant foods, they are the most nutritious. Great in soups, as a main course and as a side dish in salads.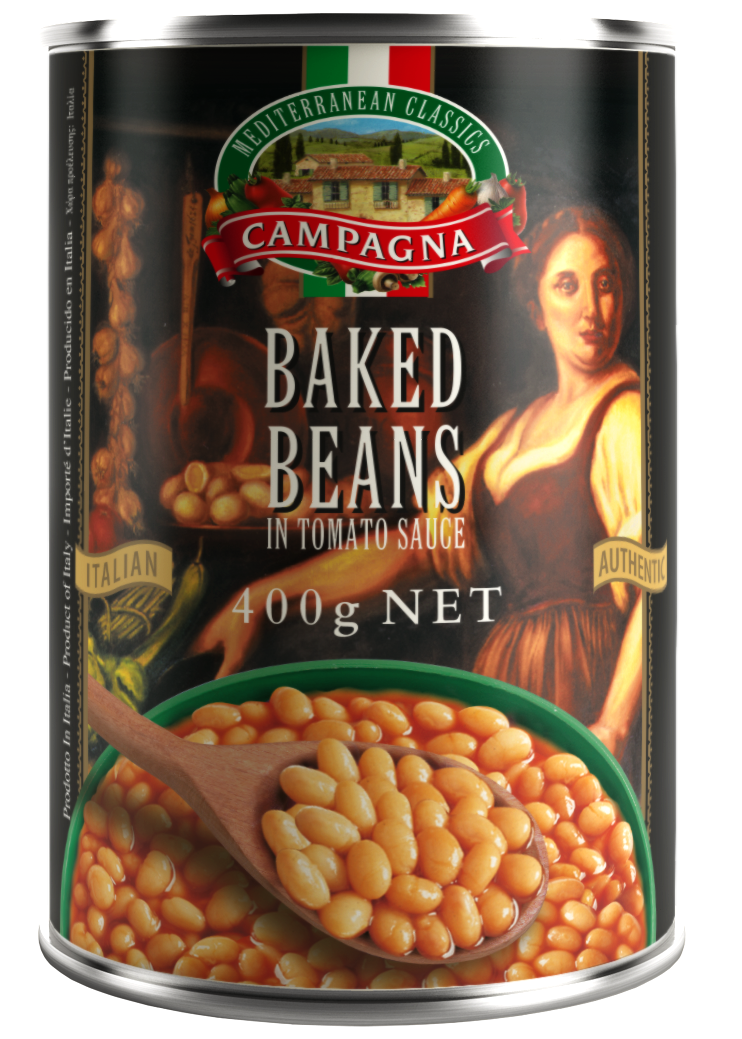 Soaked baked beans in a rich tomato sauce ready to consume. High on protein and fiber content. Canned baked beans are hermetically sealed and preserved by thermal sterilization process.
INGREDIENTS
beans, water, tomato puree, sugar, salt, modified maize starch, spices, natural flavouring.
SIZE
Can: 24x400g | 6x2550g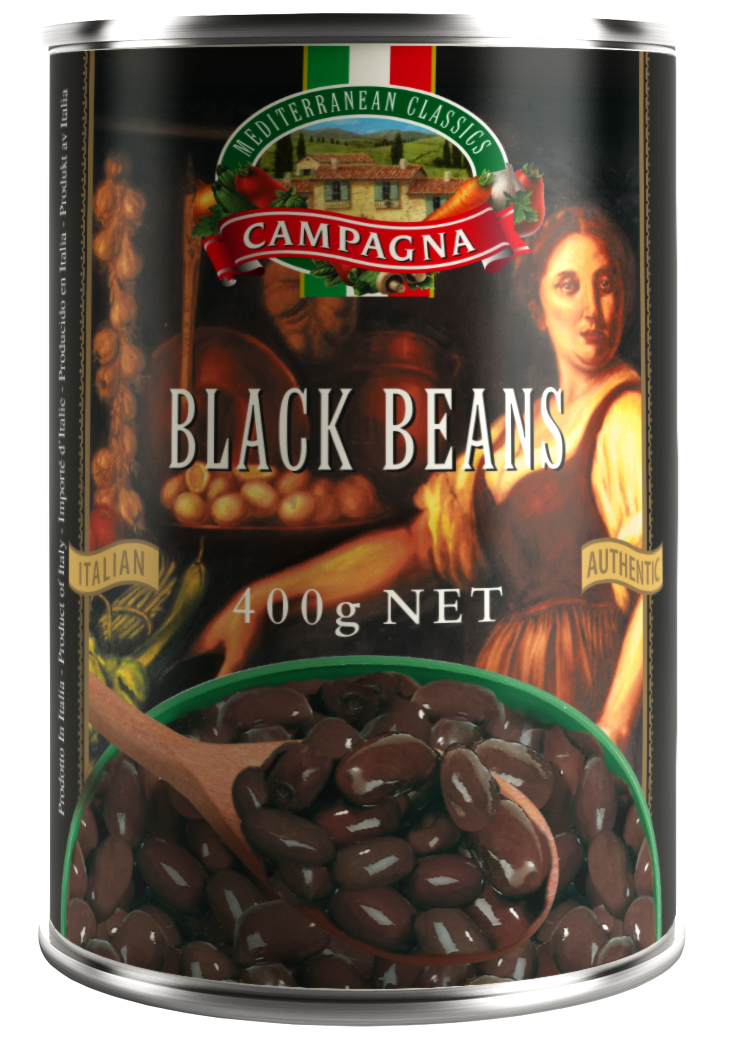 Black beans have a satisfying texture and mildly sweet flavor. Can be enjoyed cold, cooked, pureed, or baked.
They're also incredibly healthy, providing multiple vital nutrients with minimal fat and sugar.
INGREDIENTS
black beans, water, salt
SIZE
Can: 24x400g | 6x2550g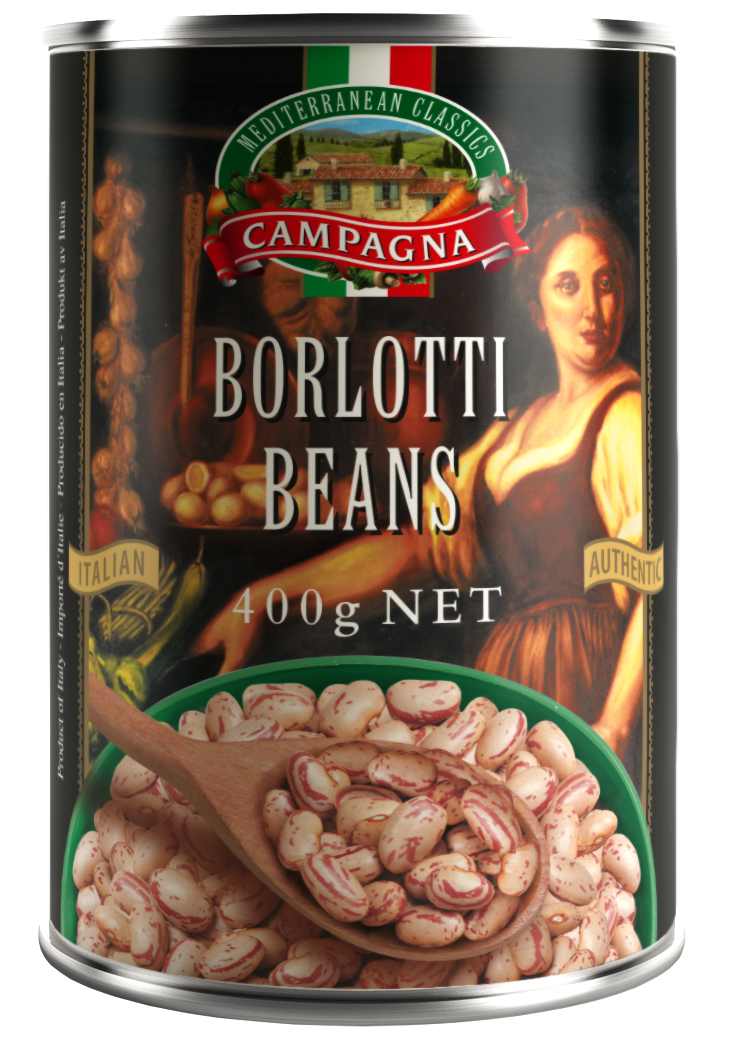 Boiled and immediately packed in order to preserve the flavour. The beans can be consumed as they are, and also perfect with pasta or to prepare soupes.
A typical ingredient of the vegetarian cooking can give a very important proteic source alternative to meat.
INGREDIENTS
borlotti beans, water, salt.
SIZE
Can: 24x400g | 6x2550g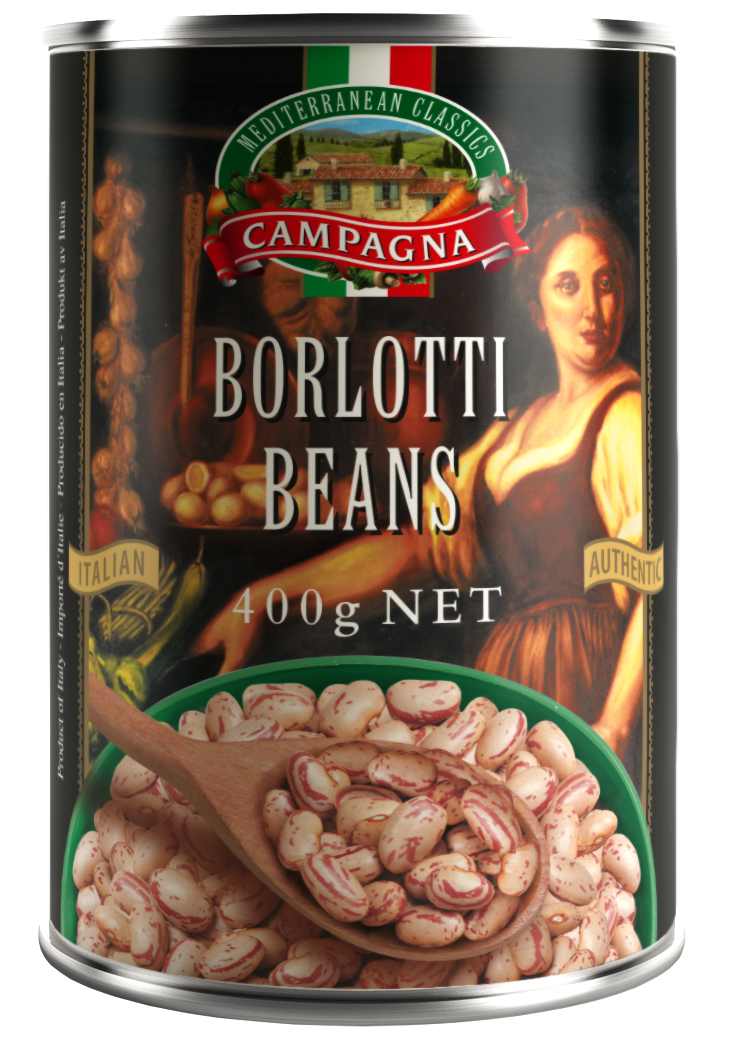 Butter beans are the basis for many recipes, including pasta salads and soups. They have a velvety texture and rich, savory, almost buttery flavor.
INGREDIENTS
butter beans, water, salt.
SIZE
Can: 24x400g | 6x2550g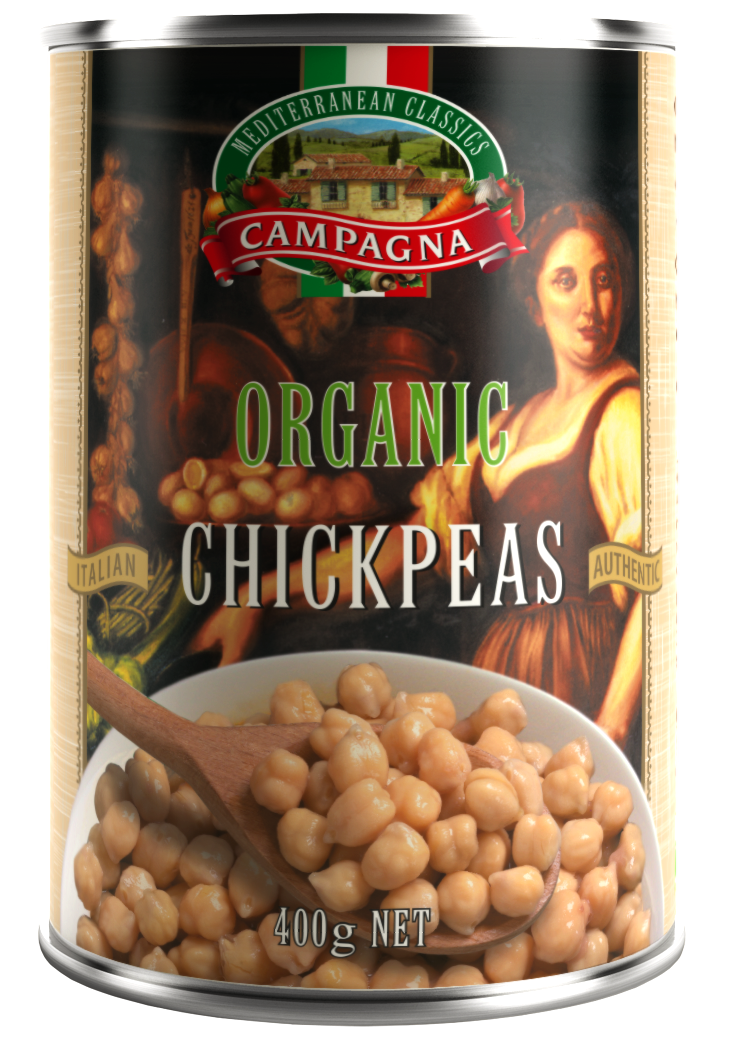 Chick peas are high in fibre and protein and are a good source of iron, phosphorus, and folic acid. Are suitable for any cooking, immediately ready even for salads, ideal for vegetables soups, for the classics main courses of the italian cooking.
Boiled chick peas are suitable even for etnical mediterranean recipes and for delicious vegetarian dishes, as for the preparation of hummus and falafel.
INGREDIENTS
chick peas, water, salt.
SIZE
Can: 24x400g | 12x800g | 6x2550g
Packed in tins with only water and salt and without preservatives. Lentils are versatile, going into stews, soups, dips, and salads; also ready to be consumed at natural with a thread of extra virgin olive oil.
INGREDIENTS
lentils, water, salt.
SIZE
Can: 24x400g | 6x2550g
Campagna's peas are tender, sweet and naturally poor of fat and sodium, carefully selected and carefully prepared.
They are a precious ally for our body for they are full of proteins. Ready in a few minutes, good as a light side dish or as a main ingredient for pasta or also to enrich the filling of salty cakes.
INGREDIENTS
peas, water, salt.
SIZE
Can: 24x400g | 12x800g | 6x2550g
Red kidney beans provide substantial nutritional and health benefits, source of protein and fiber without a lot of calories. Well used in a variety of traditional dishes, kidney beans are usually eaten well cooked.
INGREDIENTS
red kidney beans, water, salt.
SIZE
Can: 24x400g | 12x800g | 6x2550g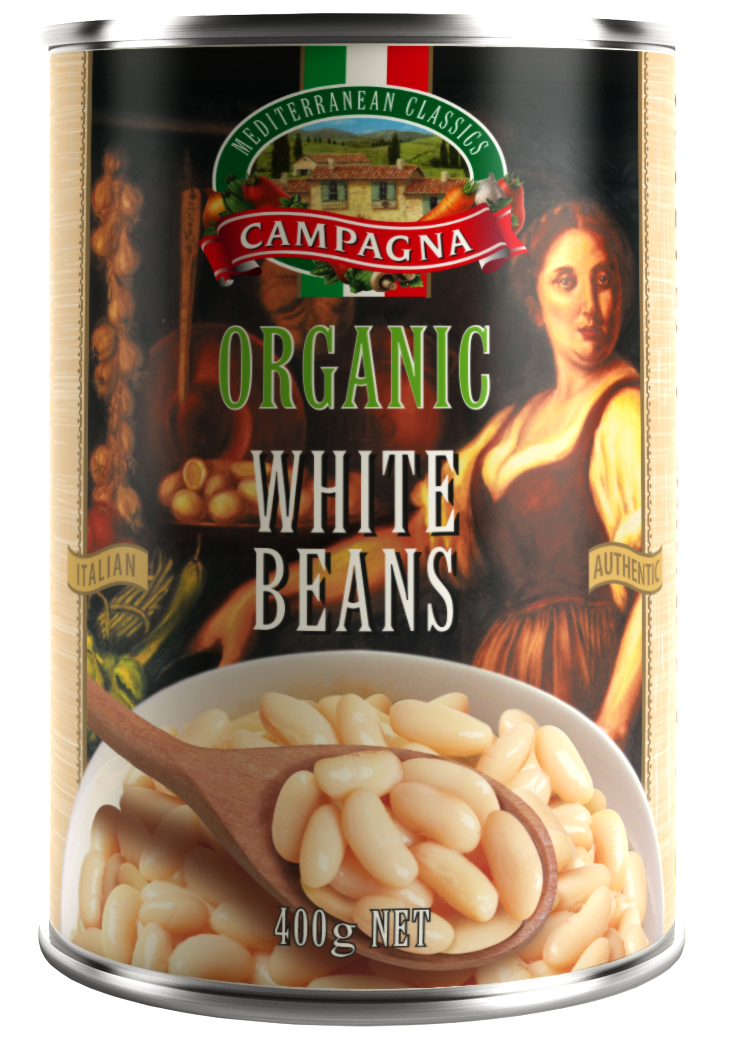 Boiled and quickly packed to preserve its naturally sweet flavor. White beans, nutrients and light, are particularly recommended as a source of protein, alternative to meat or fish. Ideal for pasta and also for vegetable soups.
INGREDIENTS
white beans, water, salt.
SIZE
Can: 24x400g | 12x800g | 6x2550g