Our pesto sauces are prepared only with the finest ingredients combined with our passion.
Our Italian pesto sauces are strictly prepared following the traditional italian recipes, so that they can taste just like homemade sauces.  Campagna' pesto sauces: rich and intense flavour and a creamy consistency. 
Our sauces reflect the traditional Italian recipe, they have the same taste as if they were prepared at home. Our sauces are born from an accurate selection of the finest ingredients and from our passion. The result is a rich and intense taste, plus a creamy consistency.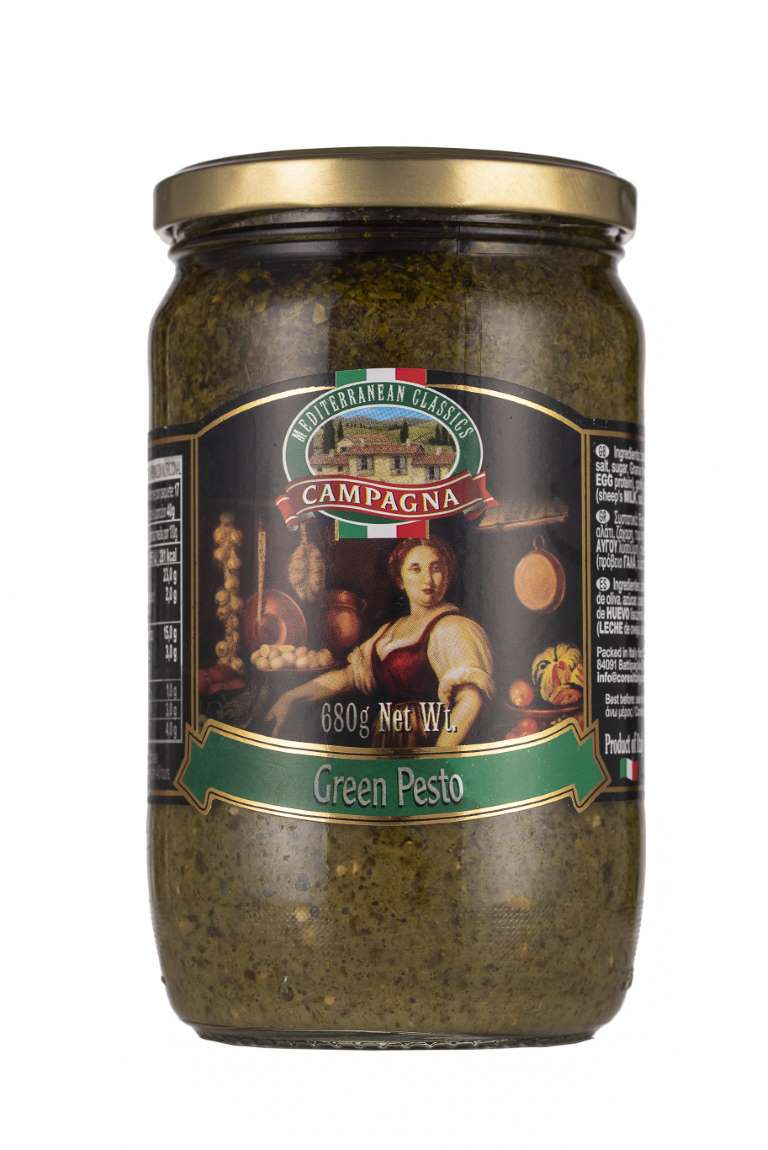 Our Pesto, real Italian tradition.
Following the traditional recipe, we made our Green Pesto with fresh basil and Grana and Pecorino cheeses. When you open this pesto, you will taste all the aroma of this speciality.
INGREDIENTS
Basil, sunflower oil, cashewnuts, olive oil, salt, sugar, Grana cheese, garlic, pine nuts, potato flakes, Pecorino cheese, acidity regulator: lactic acid.
 SIZE
Glass jar: 12x180g | 6x680g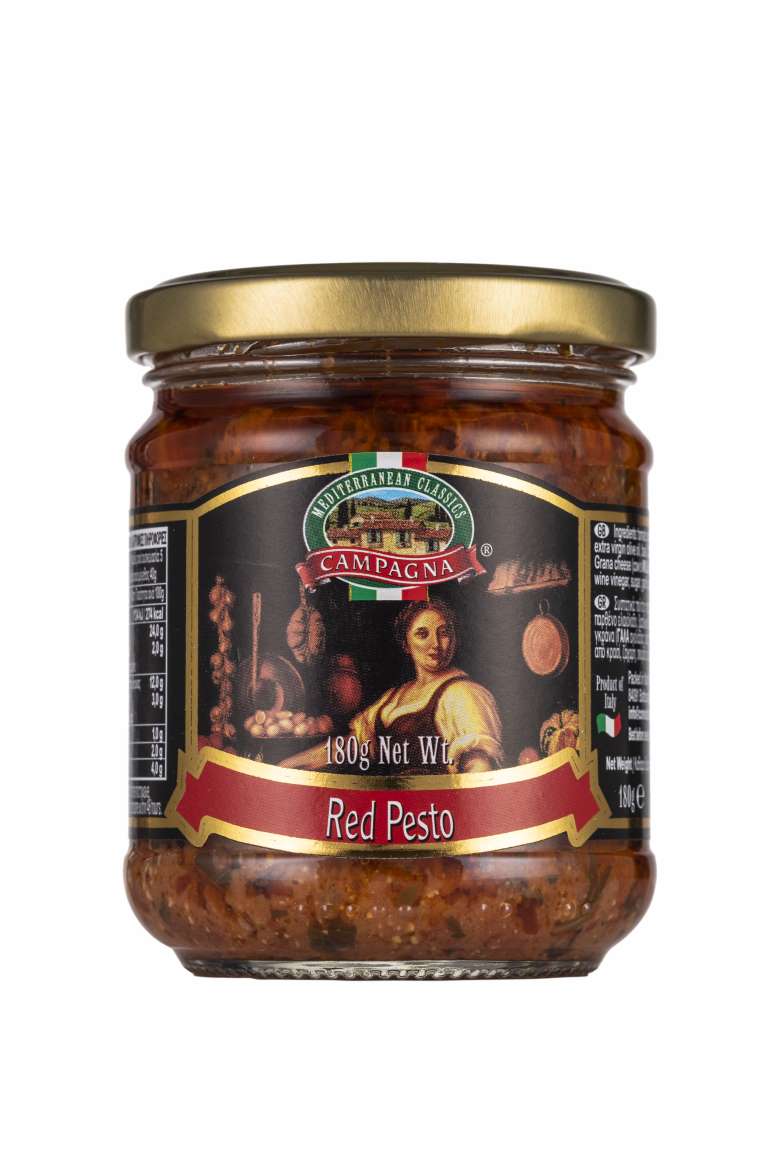 Red Pesto, an intense taste experience.
The addition of sun-dried tomatoes makes this pesto an inviting alternative to the classic version. Ideal for seasoning your bruschettas, and an original way to add flavour to many pasta dishes.
INGREDIENTS
Tomato pulp, sunflower oil, sundried tomatoes, extra virgin olive oil, basil, CASHEWNUTS, potato flakes, Grana cheese, wine vinegar, sugar, garlic, salt, acidity regulator: lactic acid.
SIZE
Glass jar: 12x180g | 6x680g