Our tomatoes line comes from the fertile and sunny fields of Italy.
We harvest out 100% italian tomatoes when their color is a deep red, during the period of maximum ripeness.
Once they are picked, they are transported to the plant and processed, during the same day, to guarantee a product of the highest quality.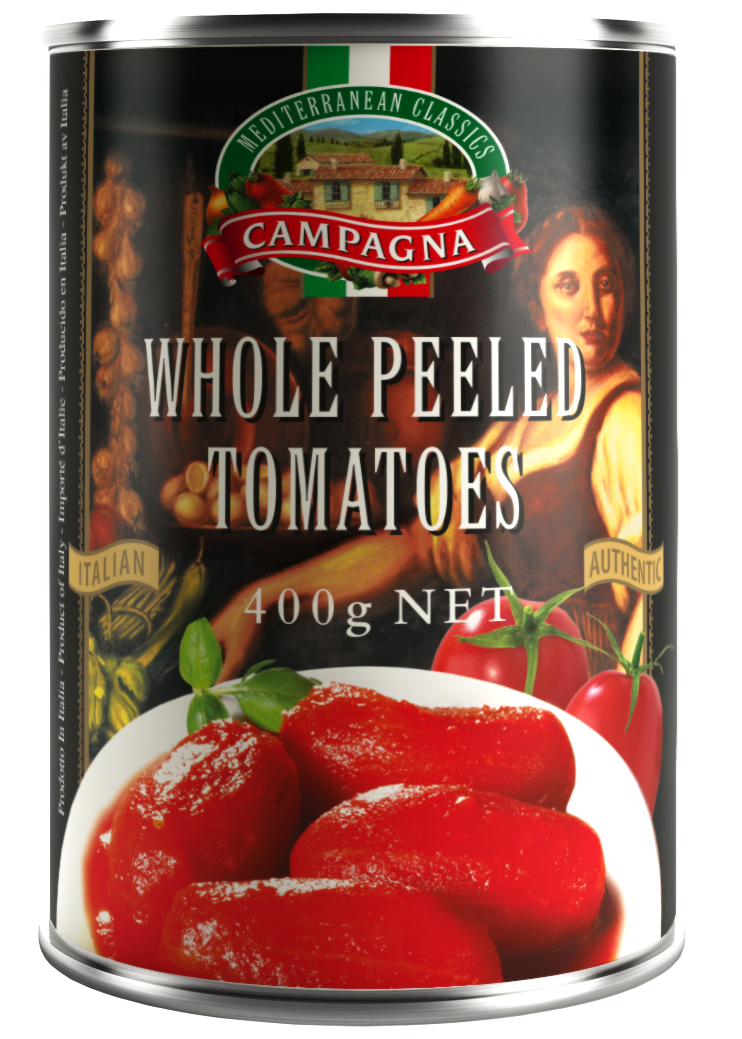 The whole peeled tomatoes, the simple sauce.
A solid pulp and a delicate taste. Whole peeled tomatoes are very versatile: they can be used to prepare soups, seafood and meat-based dishes as well as vegetable-based recipes.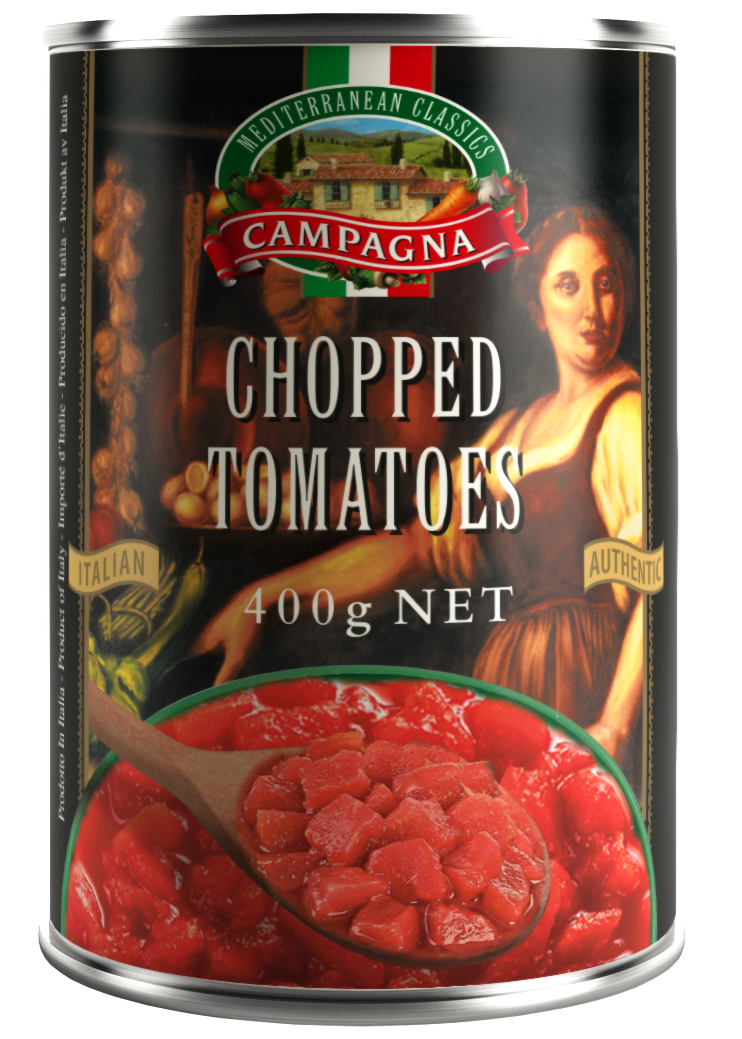 The chopped tomatoes, fresh taste.
Chopped tomatoes are semi-hard vegetables suitable for all the dishes which require the use of fresh tomatoes. Thanks to their consistency, they can be cooked in a short time.
Perfect for the seasoning of the paste, they are an ideal choice also for seafood-based dishes.

The passata, the strenght of tradition.
To make a tomato passata, the tomatoes are shredded and heated at a high temperature for a short time to avoid losing their nutritional properties.
Our Italian passata is creamy and dense and has a unique flavour.
It is ideal for meat ragù as well as for quick recipes, such as boiled dishes.
The double concentrated tomato paste, explosion of taste.
Thanks to a series of sophisticated evaporation processes which eliminate the watery parts, our tomatoes become a concentrate of flavour.
Various chefs suggest using it as a purée, without cooking it, for cold sauces. It is used to reduce the cooking time of sauces or creams which usually take a long time to cook.
The art of the typical Italian Pizza.
The traditional and authentic pizza is made with simple and genuine ingredients like our tomatoes.
The Pizza Sauce is the ideal starting point for traditional Italian pizzas.
Ingredients for 4 people
1 cup onion, chopped
¾ cup carrot, chopped
½ cup celery, chopped
4 cloves garlic, minced
1 cup mushrooms, sliced
1½ pounds ground veal
¾ cup dry white wine
4 cans Campagna chopped tomatoes
½ teaspoon salt or to taste
½ teaspoon freshly ground black pepper
1 teaspoon dried oregano
2 bay leaves
1 teaspoon dried thyme
½ teaspoon dried basil
1/8 teaspoon nutmeg
¼ teaspoon white pepper
Spaghetti #7 Campagna
Parmesan shavings
Cook instructions
Add about 2 tablespoons olive oil into a Dutch oven or a large covered pot. Over medium heat, cook the onion, carrot, and celery, about 4 minutes or until softened.
Stir in mushrooms and garlic, and cook an additional 4–5 minutes. Add ground veal, and cook until meat is browned. Add wine, and bring mixture to a boil. Reduce heat and add all remaining ingredients.
Cover, and cook over low heat 2 ½ to 3 hours, stirring occasionally. Serve over freshly cooked spaghetti pasta. Sprinkle with shaved parmesan if desired.